Riviera Business Club
The RBC Business Person of the Year Award 2021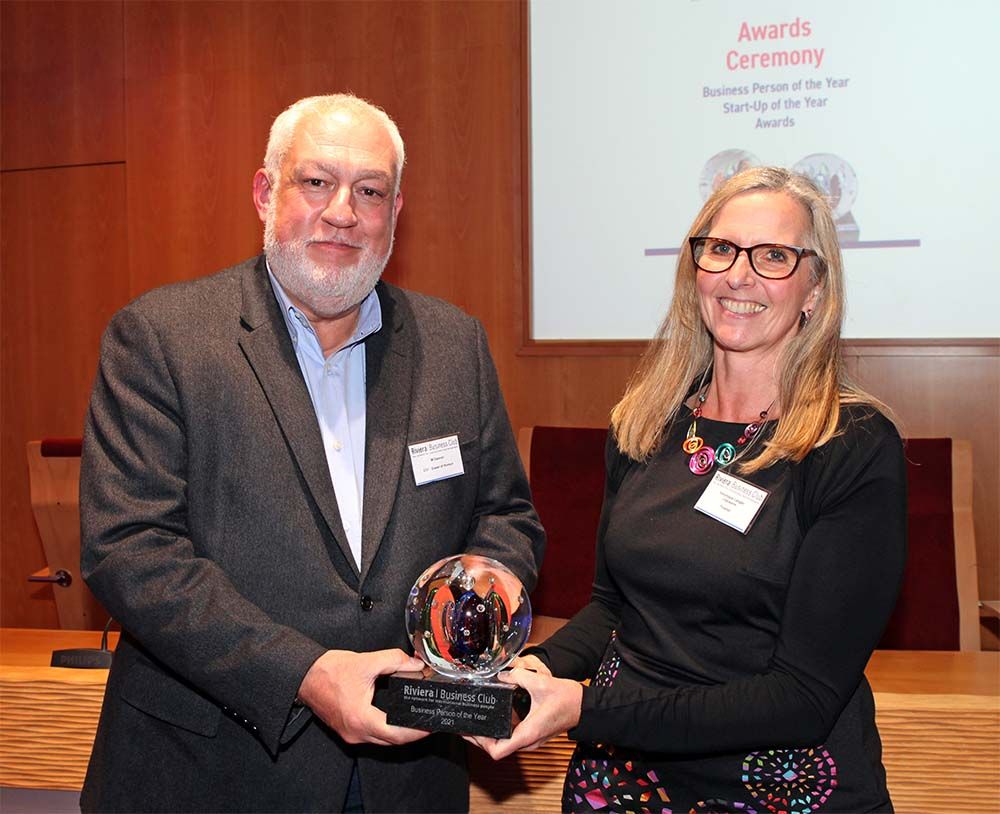 Véronique Langer
Véronique Langer, Founder of Linguapolis, receiving her award from Christopher Gamon, President of the International Commision of the Chamber of Commerce
After 13 years in the corporate world assisting managers, Véronique Langer wanted to focus her professional career on what she loves, languages, while feeling useful. The adventure began in 2008 with the creation of Linguapolis. This was the opportunity for her to pass on her passion for languages as a trainer of French as a foreign language to companies, employees and freelancers, in Sophia-Antipolis and its surroundings, or by video.
Today, her daily work consists in setting up and following up her clients' language training projects, from A to Z, by providing them with advice and support in the labyrinth of professional training. Her team of 25 hand-picked trainers, all of whom teach their native language, enables her to meet almost any request in 10 languages.
Linguapolis: Germanic rigor, American service, and the French Touch to boot !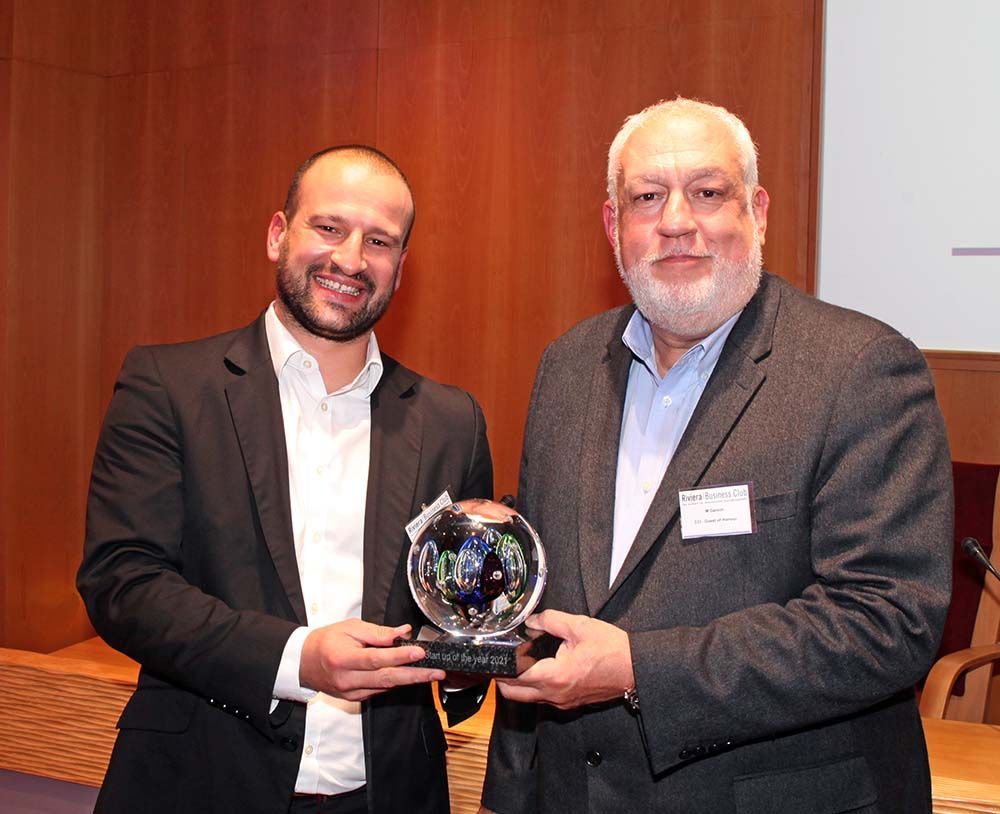 Guillaume Bonnefoi
Guillaume Bonnefoi, president of Dare + Drink, receiving his award from CHRISTOPHER GAMON, PRESIDENT OF THE INTERNATIONAL COMMISION OF THE CHAMBER OF COMMERCE
Guillaume Bonnefoi is the president of Dare and Drink – a dynamic start up he co-founded with the ambition to revamp wines and spirits categories.
After the in-depth analysis of the way of consuming by women and the study of key markets, Dare + Drink understood that Provence rosé wine sales were sky-rocketing as well as gin consumption in bars. Gin being produced with botanicals, they decided to develop a new kind of gin using Provencal herbs and promoting a whole DNA of Provence as a premium region. More information at Mistral Gin.
Before Dare and Drink, Guillaume was a manager for 12 years for a French and European leading company on wines in Africa, Middle East, Southern Europe and finished with 5 years in charge of the UK market. This experience gave him a great understanding of what makes the brands for tomorrow as well as the ambition to create and to grow brands with strong identity and high ambition to target global distribution.
Congratulations to our finalists
Emma Orr
Rumble Romagnoli
The Panel of Judges
Antonia Beauvoisin
Chairperson
Winner 2017 Business Person of the Year Award
Member of the Panel 2020
Founder and Managing Director of KidooLand
Elodie Carsalade
CCI Representative
Project Management, Digital marketing, Communication at the CCI
Sandra Richez
Director - MBA Program - Edhec Business School 
Toby Forman
Co-Founder & CEO of Smart CIC Global Services,  Winner RBC Business Person of the Year Award 2020 
Daniel Deganutti
Co-Founder & CEO - Brasserie BLEUE
Past Winners